La storica avventura grafica Flight of the Amazon Queen arriva anche su iPad.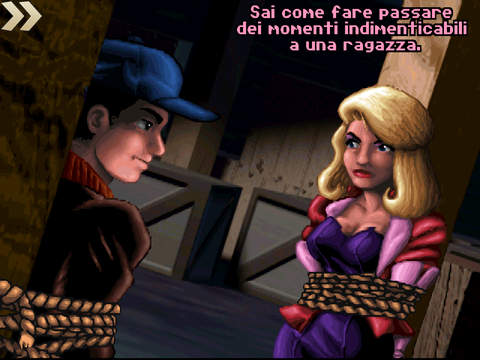 Il videogioco è una classica avventura punta e clicca, con molto humor e azione. Flight of the Amazon Queen narra le vicende di Joseph "Joe" King.
Dopo una sfortunata serie di eventi, si ritrovano bloccati nel cuore della giungla amazzonica, dove Joe si imbarcherà in una missione per salvare una principessa rapita e nel tempo, incontrare un tempio pericoloso, temibili guerriere amazzoniche, e un potente scienziato pazzo a intento a conquistare il mondo. Nel gioco esplorerai più di 100 località esotiche e interagirai con più di 40 personaggi. Il gioco è tradotto in italiano ed è disponibile al prezzo di 3,99€.
App Store