Ieri abbiamo riferito che ben sei nuovi modelli di iPad sono stati registrati presso la Commissione economica eurasiatica, e ora arriva una nuova conferma dalla beta di iOS 12.2.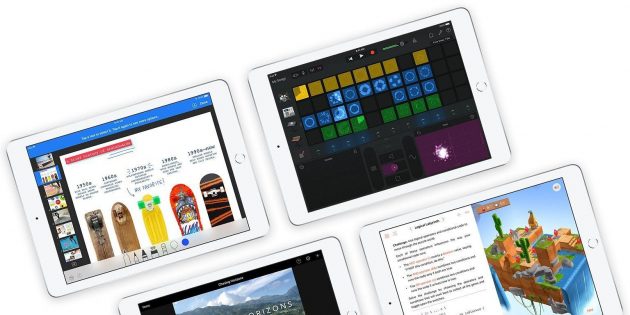 Lo sviluppatore Steve Troughton-Smith, tramite un post su Twitter, ha riferito che nell'ultima versione beta di iOS 12.2 sono presenti riferimenti a quattro nuovi modelli di iPad. I quattro dispositivi in questione sono identificati con le sigle iPad11,1, iPad11,2, iPad11,3 e iPad11,4, sia nelle varianti Wi-Fi che Wi-Fi + cellular. Non c'è però attualmente alcuna indicazione che i nuovi dispositivi possano includere o meno la tecnologia Face ID.
In theory, iOS 12.2 references four new iPads in WiFi & Cellular variants (perhaps mini, and 9.7"?), all without Face ID, and a (seventh-gen?) iPod touch with no Touch ID nor Face ID pic.twitter.com/xiJN6kmmTe

— Steve Troughton-Smith (@stroughtonsmith) January 25, 2019
E' molto probabile che gli iPad in questione siano gli attesi iPad Mini 5 e iPad 2019, che dovrebbero essere svelati entro la prima metà del 2019.
iPad Pro 11 in sconto su
News iPad