Se non avete acquistato l'iPad Camera Connection Kit della Apple, il nuovo accessorio della USBfever può esservi utile.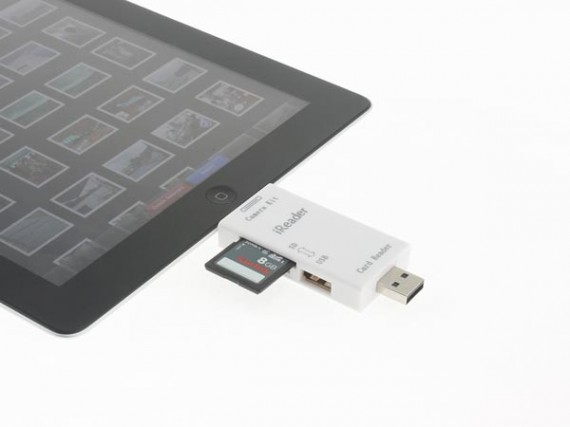 La USBfever ha da poco presentato un nuovo accessorio per il tablet della mela.
Si tratta del 2-in-1 iPad OTG and USB SD / Micro SD Card Readers, un piccolo accessorio che ci permetterà di importare le foto direttamente sull'iPad.
Il nuovo accessorio, che andrà collegato direttamente al tablet tramite il connettore Dock, permette di collegare molti componenti.
Da un lato, è presente sia un alloggiamento per le SD delle fotocamere, così da importare direttamente le foto, sia una porta USB per collegare la macchina fotografica.
Dalla porta opposta rispetto al connettore Dock, è presente un connettore USB che permette il collegamento con l'accessorio originale Apple, così da estenderne le funzioni.
Il 2-in-1 iPad OTG and USB SD / Micro SD Card Readers è disponibile a questo link al prezzo di 9,99$.
Accessori iPad